Good to know:
We ship all orders above 34 euros for free with signed delivery through the entire EU,
including Switzerland and the United Kingdom, excluding Scandinavia.
Below this amount the shipping costs are 3 euros.
Everything is sent from Spain, with an estimated transit time of five business days.
We accept iDEAL, Bancontact, Sofort en Giropay. Credit and debit cards will follow later this year.
If you're paying with foreign currency, please consider a cheap and fast transfer with TransferWise.
See also our Terms and Conditions.
We do not offer any medical advice, as explained in our Disclaimer.
More information can be found in our FAQ, or Contact us for further questions.
Payment methods: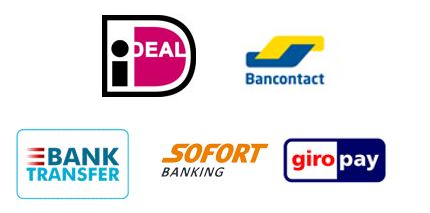 NO SHIPPING BETWEEN DEC. 14. 2019 / JAN. 2nd. 2020